Specialised courses with EFL Language Centres.
LEARN THE BASICS OF VIDEO BLOG PRODUCTION.
The first step to be a vlogger
Introduction to vlogging.
Video is now regarded as the most powerful online marketing tool available. This crash-course in video blogging is designed for beginners. We introduce you to the world of vlogging. We help you to find the right topic for your blog, put you on the right pass to create your first professional looking video blog.
You will learn the language of video blogging, vocabulary, phrases and more.
We will show you the basics of video blogging, vlog structure and production.
You will be able to practice the new knowledge in small groups during the course.
Brief introduction to video production techniques and iMovie editing.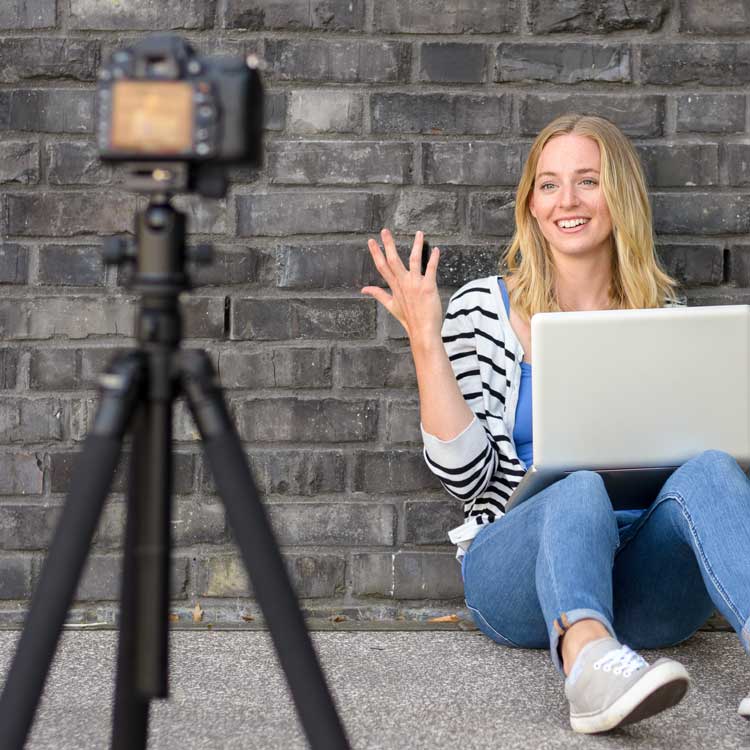 What basic equipment you need and how to use it.
The ultimate vlog structure.
Types of videos.
Relax in front of the camera.
Connect with your audience.
Understand more about the YouTube platform.
How to best reach your target audience with your vlogs.
Introduction to iMovie editing.
For shorter programmes (i.e. 2-3 sessions), you can choose the areas that you would like to focus on before arrival.
15 hours per week Vlogging Course
Maximum 35 students / workshop
Minimum English level: Upper-Intermediate
1 lesson is 60 minutes
Course materials included
End of course certification
You can also combine the Vlogging Courses with other workshops i.e. Leadership and Public Speaking
Student residences
Homestay options (twin, triple or quad rooms)
Full board, half board or B&B catering
Hot lunch or packed lunch options
5 afternoon activities and half day trips per week
2 evening activities per week
1 full day excursion per week
EFL activity leader for the activities
Sunday is a free day however if you'd like, we can arrange optional excursions for the Sundays.

Arrival and departure airport transfers
Emergency contact number
Full medical and travel insurance
UK phone provided for the international group leaders
Check out our English courses in Hastings.
Need more info? We are happy to help.